Neighborhoods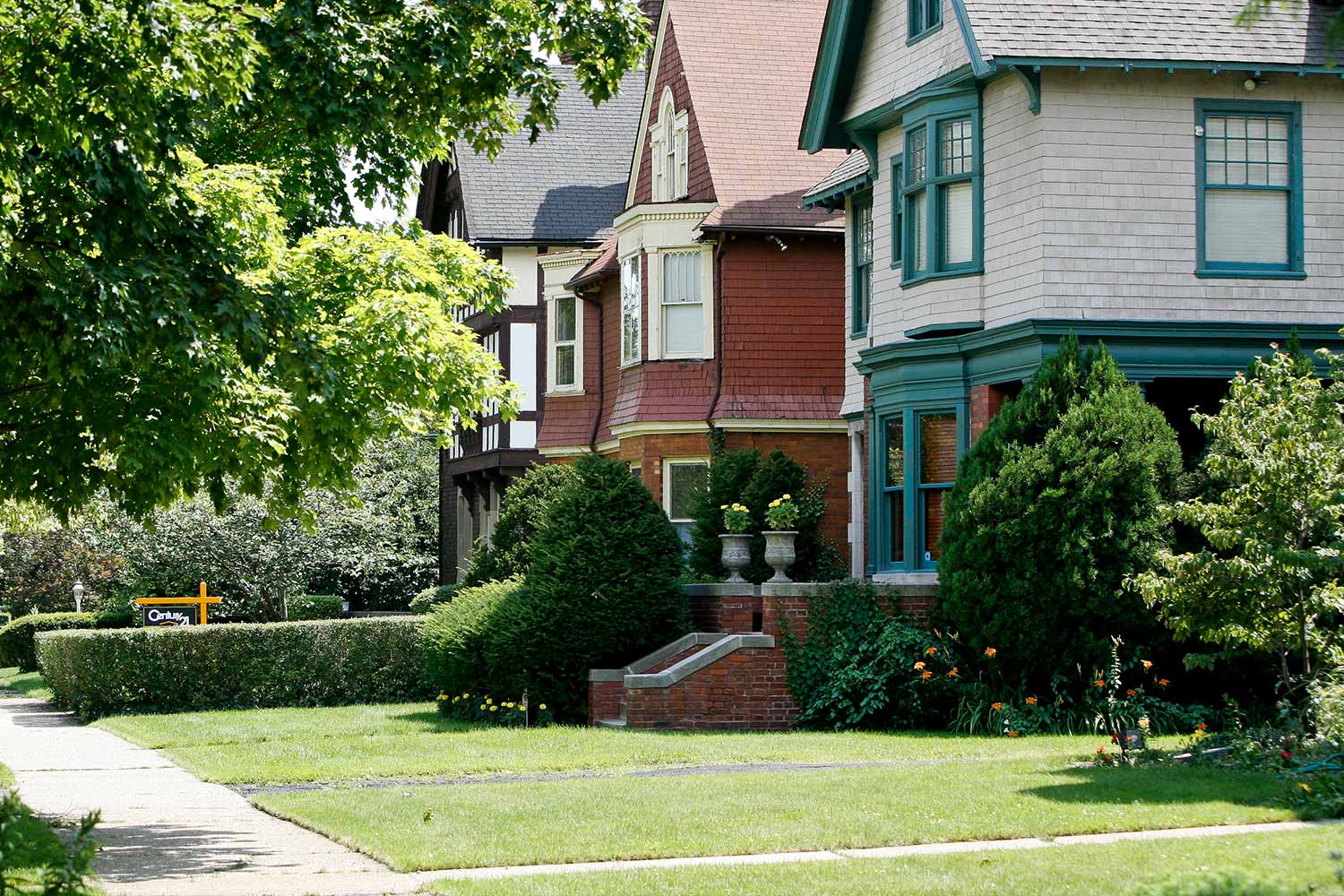 Priority
Stabilize Neighborhoods
One of the underlying intentions of the Detroit Future City (DFC) Strategic Framework is to address quality-of-life challenges that affect all Detroiters and neighborhoods throughout the City, such as first-rate public safety, and an attractive landscape in good physical condition.
DFC will focus on stabilizing neighborhoods through efforts to eliminate blight, improve public safety, and improve neighborhood-level quality of place.
Initiatives
Blight Elimination
DFC will coordinate with city, state, and federal agencies, as well as community stakeholders, to inform decisions for blight elimination. The DFC Strategic Framework, data, and coordinated land use objectives will be leveraged to maximize the impact of each initiative. DFC will provide technical support, and encourage participatory processes focused on comprehensive neighborhood stabilization.
Public Safety Improvement
DFC will connect and convene community-based, institutional, and public safety networks to create systems that increase public safety in the city and work toward stabilizing its population.
Neighborhood-level Placemaking
Healthy urban residential and commercial mixed-use neighborhoods offer a variety
of housing options close to high-quality retail services, and a walkable environment that contains access to amenities such as pocket parks, sidewalk cafes, public art, and recreation. DFC will help guide local decision-making by strategically advising and informing for-profit, non-profit, neighborhood and community development groups to ensure neighborhood plans and investments fulfill the objectives of the DFC Strategic Framework.
DFC Resource List
DFC is dedicated to empowering Detroiters by connecting them to resources. The DFC Resource List can serve as a starting point for organizing, planning, referrals or partnering for projects and other opportunities. We hope you find it helpful and if there are additional resources we can share, please send us the information at info@detroitfuturecity.com.
Download the Resource List here.