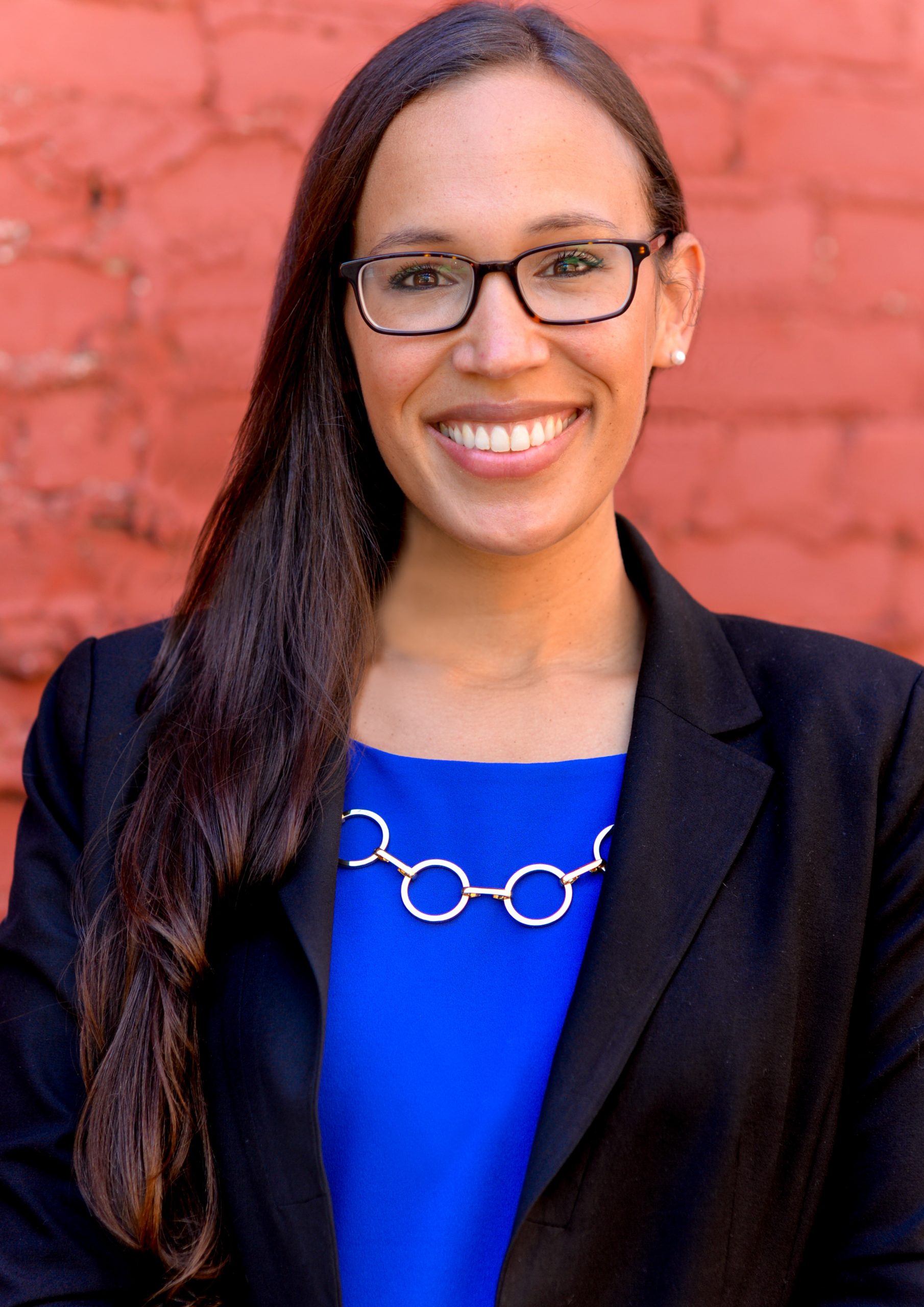 Ashley Williams Clark
Director
The Center for Equity, Engagement and Research
aclark@detroitfuturecity.com
Back To The Team
Ashley Williams Clark is the Director of the Center for Equity, Engagement and Research at Detroit Future City. At the onset of Clark's role as director, she will work to advance the planning phase objectives, which are to establish a common definition of economic equity; create an equity indicator dashboard; engage civic and community leaders, and residents around the effort; and develop technology that will allow stakeholders to track indicators over time.
Clark has over 10 years of experience in public policy research and analysis, community engagement, program development, and project management. Prior to joining DFC, Clark worked for the City of Detroit's Department of Housing and Revitalization Department on the public-private partnerships team.
She also served as the director of outreach and strategic partnerships at the UNC Charlotte Urban Institute, a non-partisan, applied research and community outreach institute.  While at the UNC Charlotte Urban Institute, Clark helped manage an integrated data system and led the Institute's research and community engagement initiatives that addressed affordable housing and homelessness. For this work, she was honored to be recognized as UNC Charlotte's Employee of the Year for Community and Public Service and nominated for the State of North Carolina Governor's Awards for Excellence. Her reporting and community engagement on evictions in Mecklenburg County earned the National Neighborhood Indicators Partnership G. Thomas Kingsley Impact award. Clark was also highlighted in Who's Who in Black Charlotte for her work at UNC Charlotte.
Clark also worked in Washington D.C. at the Urban Institute as a Research Associate in the Metropolitan Housing and Communities Policy Center and as the Director of Operations for the Urban Institute Academy for Public Policy Analysis and Research (now known as The Policy Academies) a program that seeks to address the lack of diversity and inclusion of researchers of color in mainstream think tanks and the policy discourse.
Ashley earned her Masters in City and Regional Planning at UNC Chapel Hill and a bachelor's degree in Urban Studies with a minor in Spanish from Washington University in St. Louis.