Economic Growth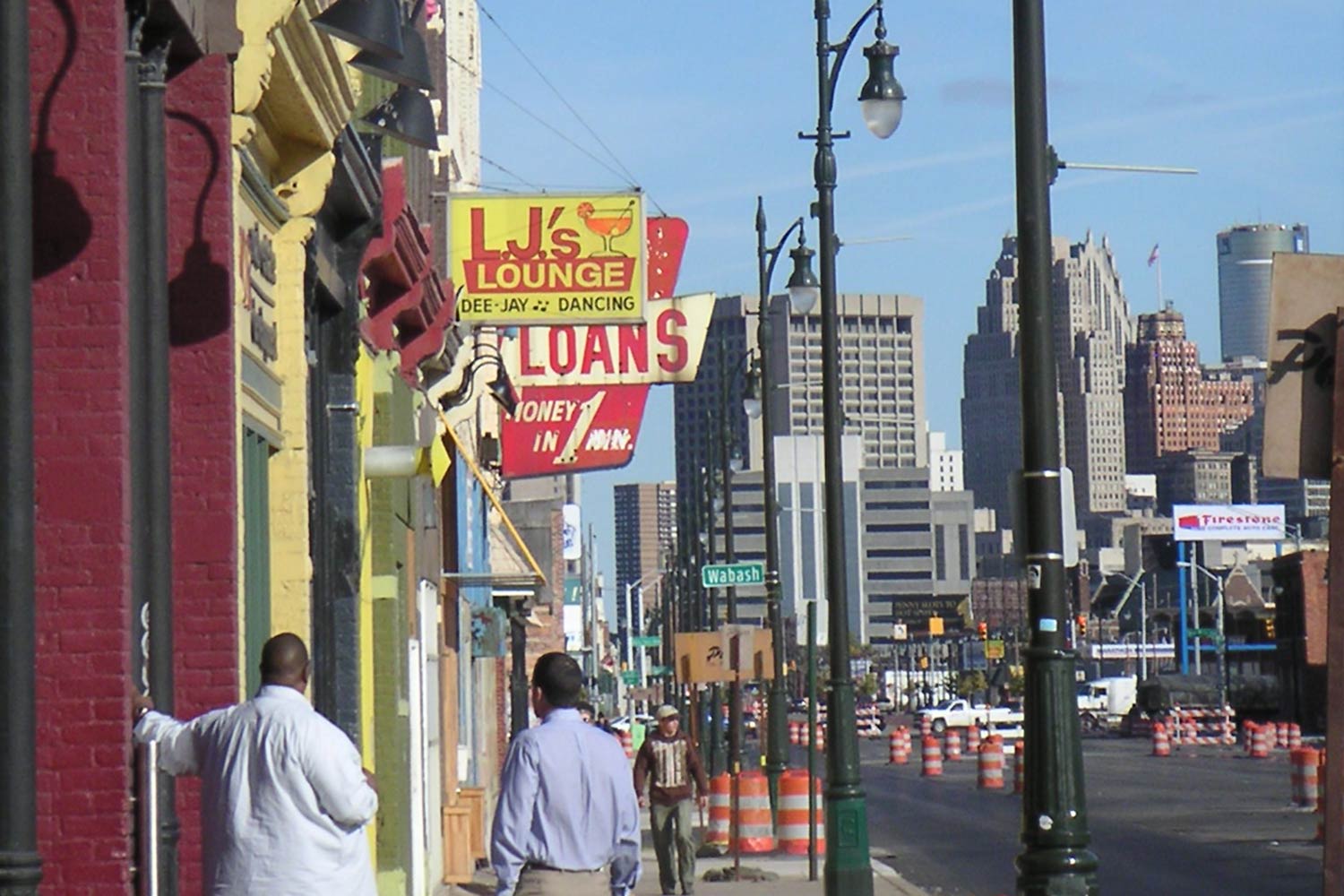 Priority
Employ More Detroiters
With significant reinvestment in its Greater Downtown employment district, strong anchor institutions, and a growing economy, Detroit has demonstrated substantial economic growth and employment gains. As Detroit's economic trajectory changes, such growth must translate into greater economic opportunity for more Detroiters. The City's labor force participation rate remains at 50 percent for Detroiters between the ages of 25 and 64. Creating jobs will, in turn, contribute to Detroit's increased revenue generation and fiscal sustainability.
Detroit Future City's (DFC) role in advancing this priority is to support other implementing agencies, especially since many networks and initiatives to grow jobs in Detroit are well underway. DFC will be active in advancing policy change, providing data and analysis, acting as a convener around city-wide economic growth topics, and helping to promote a consistent message that supports continued investment in the city's employment districts.
Initiatives
State Of The Economy Report
Develop a city-wide report that will act as a baseline for data related to: 1) growth of the four pillars of the economy: entrepreneurship, education and medical, industrial and digital/ creative; 2) expansion of minority-owned business, and 3) development of employment districts. This report will help to measure and communicate
the results of the many efforts to grow Detroit's economy.
Minority Business Development
Convene a diverse group of stakeholders across the city and region to leverage the DFC Strategic Framework, and current policy and action to develop strategies to increase the number of minority-owned businesses in Detroit.
Small Business Policy Reform
Work with economic development stakeholders to identify at least one policy issue to advance to City leadership that can be addressed to improve the small business climate in Detroit. Examples could include: improved permitting, improved code enforcement, small business corporate tax relief, etc.
Entrepreneurial Ecosystem Narrative
Work with economic development stakeholders, especially Detroit Business Support Network and the New Economy Initiative to create a unified message about the resources and opportunities available to advance business growth in Detroit.
Neighborhood Stabilization Workforce Development
Work with the Blight Taskforce, the State of Michigan, the City of Detroit, Detroit Economic Growth Corporation (DEGC), Detroit Employment Solutions Corporation (DESC), and others to help connect Detroit-based contractors to demolition and deconstruction efforts associated with blight elimination in neighborhoods.